Regular price
$0.00 USD
Sale price
$16.99 USD
Unit price
per
Sale
Sold out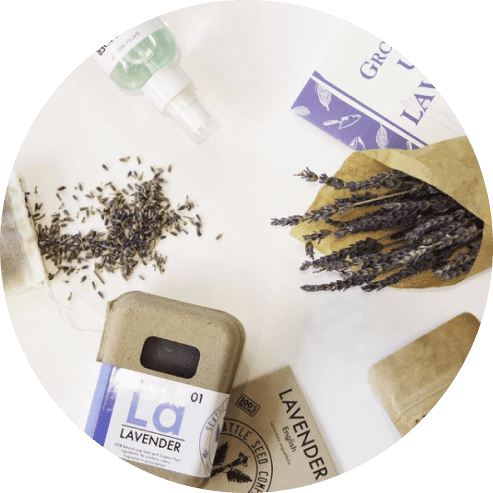 Lavender Soap by Seattle Seed Co.
All-natural Lavender Soap by Seattle Seed Co.
All-natural Lavender Soap by Seattle Seed Co. is designed to give you a refreshing, relaxing boost at any time of day. BTW, it's made of sustainable materials.
Refreshing boost for your skin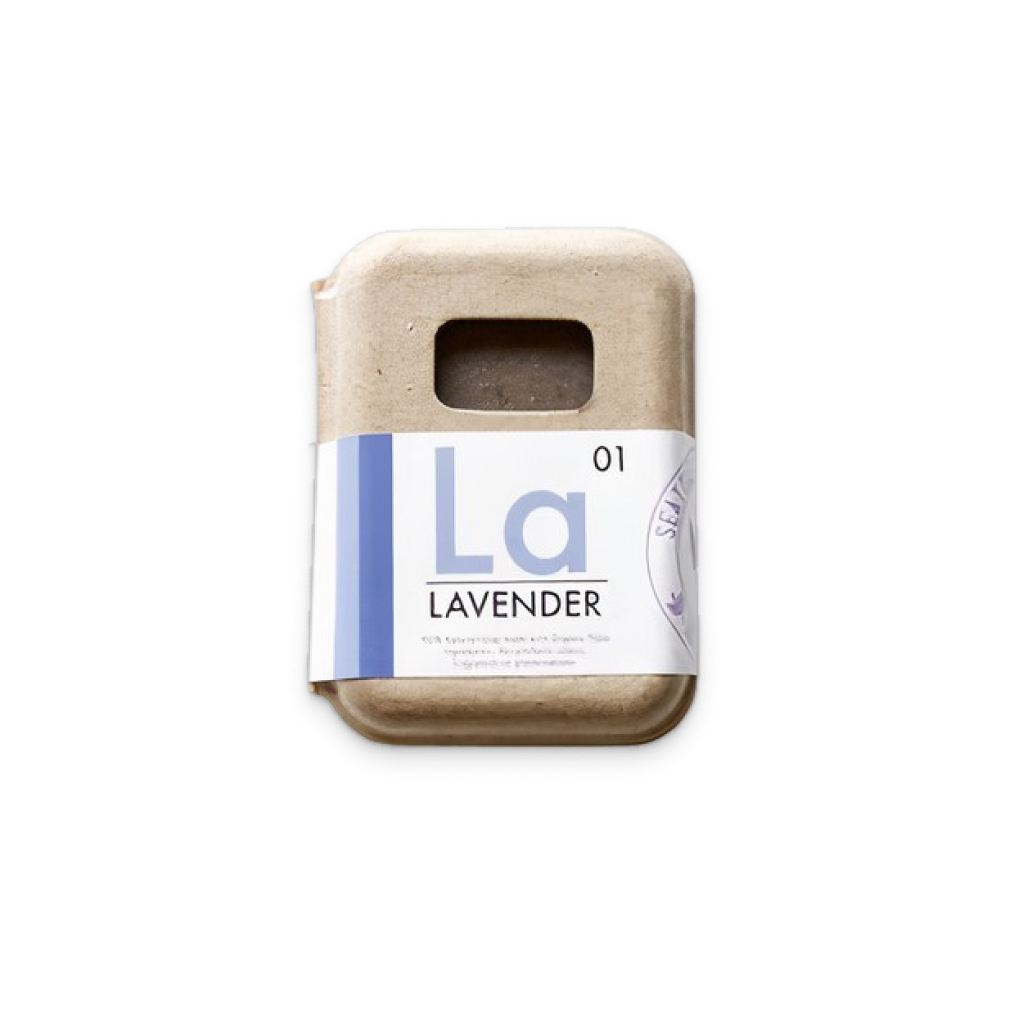 Organic ingredients
There's no reason to worry if this Lavender Soap will damage your gentle skin: it's made with 85% organic ingredients for special skincare.
Your favorite scent
Refresh your skin with your favorite lavender scent: this all-natural lavender soap is richly scented. Meantime, be sure it's gentle on the skin.
All-Natural Lavender Soap
Seattle Seed Co. designed a product made of sustainable and safe materials only: all-natural Lavender Soap is produced with organic ingredients and perfect for your gentle skin. Meantime, it ensures a refreshing boost for your skin, so you will be able to smell your favorite lavender over hours.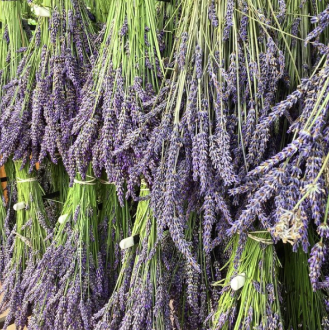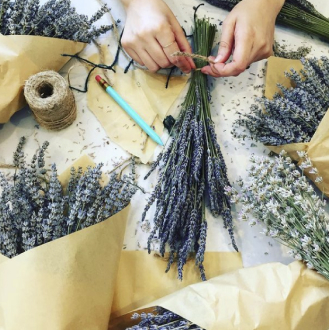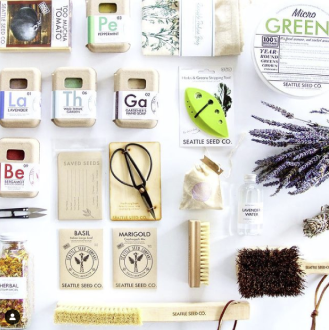 Really like this soap scent is wonderful fresh and fruity good lather make you feel awake like the feeling on my skin, the soap good for skin as it as no artificial ingredients very happy 😊

This soap has a very pleasant smell. It gives a good lather. Will definitely always use this soap.

Lovely, natural fragrance . My contact dermatitis disappeared after two days. Good as a shampoo bar too. Will never use normal body wash products ever again.

Love everything about this soap, luscious scent, soft creamy foam, and gentle on my face. I've ordered another 3, I'll be giving one of these little beauties to my vegan friend. So good to find something that's so natural, and is also a good price.

Excellent soap, non drying, I even use it on my face and there's none of that tight skin feeling afterwards. The scent is organic, natural and beautiful. I've been buying Little soap since they were founded and nothing else compares. The bar lasts well, doesn't go soggy or dry.

I have been using this to clean my face for four days since I received my package. The tests are amazing and my face feels so squeaky clean after use. I have sensitive and combination skin and this does not irritate my skin. The scent of the soap is also pleasant. You don't need a lot either as lathers really well. This has also calmed me acne spots down which I get on my cheeks and chin.

I highly recommend this soap. I use it on my face, as my skin has improved so much since using it, and I have very sensitive skin. It also works well on the rest of the body too. It is so mild, and cleanses well. There has been no drying effect on my skin. The price is very good also!

I'm using this as face soap and it's great. Non perfumed, but moisturizing. Doesn't dry my face out, lathers up well. A good option if you're trying to find natural alternatives that don't come in a plastic bottle.

It's so funny how we are going back to basics in so many ways. All the expensive beauty products but still an old fashioned bar of soap is now in fashion again. These soaps are wonderful. Non drying to the skin and lovely fragrance. I will be buying again.

Although a bit pricey, the soap lasts a reasonable length of time and you are paying for quality and not something which is mass produced.

I love this Little soap. It has so far not irritated my hands through all the ridiculous amount of washing we are having to do during this pandemic. Previously I had eczema developing on my right hand in particular, hence the need to find something to use that was not full of nasty chemicals.

Perfect for eczema and sensitive skin. Having been washing my hands a ridiculous amount of times due to COVID-19 my hands were ruined from using my usual soap I had been using for years. Tried this one and within a couple of days there was a marked improvement in my skin on my hands. It's so nourishing too your skin leaving it soft.

since I'm vegan and trying to be as eco friendly as possible overall, I wanted to stop using body washes with plastic packaging. I have had such a good experience with this product and will definitely purchase more. a little goes a long way, and it leaves you feeling clean and refreshed but also moisturised since the ingredients are so natural. the scent tends to be stronger than usual body washes but I don't find it too overwhelming. amazing value for money.

The Soap was a relevation, which I bought to try, never having used it before. Where to start ? It's organic, the scent is absolutely devine ! With a soft fragrant lather, which leaves the skin really soft. This little square of lovelyness comes packaged in eco friendly paper. Who would have thought that such a small thing could do SO much. This little soap really left me feeling GOOD, from it's lovely fragrance and soft skin, but also the important fact that I.am also doing my bit for the environment. It's a doubly good feeling. Well worth every penny.

I purchased this soap because there are no harsh ingredients and it's all natural and organic. I have acne prone, combination skin, and this is the best for cleansing my face. The soap lasts long, lathers well, and the scent is very light, which is a plus. I use it twice a day. After washing my face with the soap, my skin feels clean and soft. It's non drying. Overall it's a very good soap. Since I purchased this I feel like I have less spots than before. It is my second purchase and will continue to buy more in future. Thank you! 😊

I like that this soap is organic and made of natural ingredients. As a soap, it does its job perfectly, it is nice to use and the light scent is great. I am not so sure about the addition of poppy seeds as that leaves bits of tiny black seeds in the sink. The only thing that I think needs an improvement is the texture of the soap, it quickly becomes very soft, but I guess that may be the price to pay with a completely natural product.

No smell to it but didn't start my eczema off so good for that the only down side it didn't last long like other soaps. Apart from that it was nice to use.

Love this soap. Natural ingredients and nice subtle smell, not too overpowering. Lasts longer than expected too.
Shipping & Returns

Shipping is free WORLDWIDE on most items with 30 days return policy
Share
View full details
Free Shipping

We ship free to over 200 countries & regions.

Hassle-Free Exchanges

Hassle-Free Exchanges with out 30 day refund policy