Regular price
$0.00 USD
Sale price
$14.99 USD
Unit price
per
Sale
Sold out
High-end face sponge
Our criminally soft makeup blender will keep you coming back for more. Perfect for applying foundation or blush, this adorable face sponge works well with powders, creams and liquids. Transform your make-up and enjoy the smooth feel with this velvety cutie!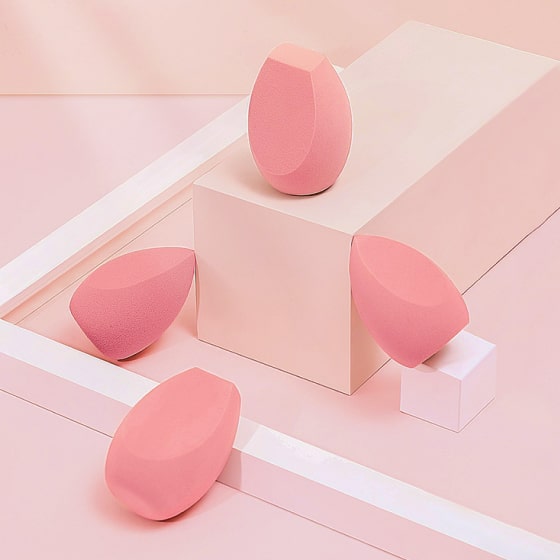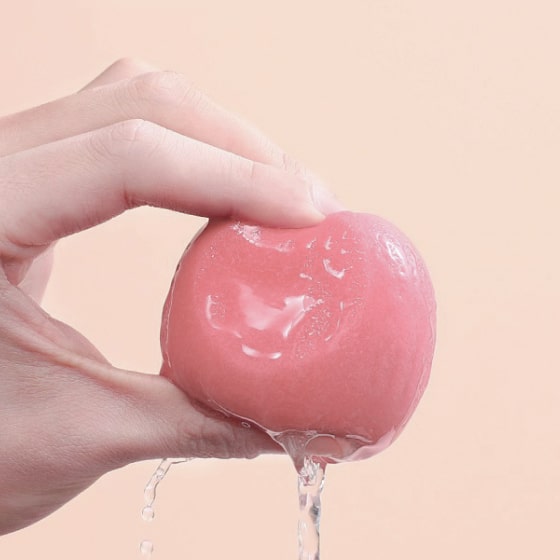 Make-up blender details
Classic make-up tool
It is impossible to imagine any girl's make-up routine without a make-up blender. Create the perfect look by applying make-up flawlessly with this fantastic face sponge.
100% safe
Clean and sanitary, our make-up blender is supersoft and hypoallergenic. Causes no irritation even to the most sensitive skin. We never use toxic materials to make our products!
Materials
Material: hydrophilic polyurethane, can be used wet or dry, keeps the shape even after months of use. Packaging: storage plastic case, paper box.
Easy to clean
Wash it with warm water, do not rub, just squeeze it softly until the sponge is clean. Air-dry in a well-ventilated area and you're good to go. Cleanse after every use.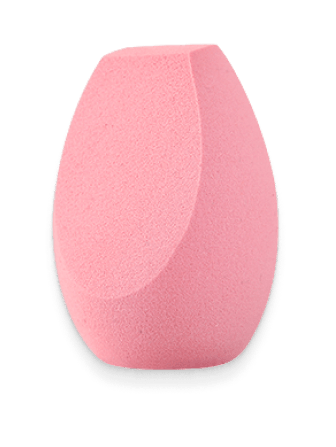 Pro-tips for best performance
Always wet your sponge before use, this way you'll achieve perfect product distribution without wasting it. Never smear make-up with the sponge, bounce instead! Keep the plastic container and carry your make-up blender around in it to avoid breakage or deformation. Avoid alcohol, acetone or any strong toxic products.
You Guys! These sponges/blenders are AMAZING! They are silky smooth to the touch, yet so textured (Tried to get a picture of MICRO texture) to hold my foundation and give it a perfect blend. I've spent a lot of money on more popular brands, but this one is WAY better.

Love these SO MUCH! Beauty blender is the best way to apply makeup. It can change the final result of your application dramatically. Such a tiny investment for those of us who are amateur at doing makeup but still want to look like a pro ;)!

These beauty blenders are good quality but I wish it would have more colors.

Let me start by saying I love makeup. I have done makeup for weddings and many formal events, which means I am always keeping my eyes peeled for quality products. For that reason, I love these beauty blenders and will repurchase them indefinitely. For the price they just can't be beat.

The sponges expand nicely once damp, and feel spongier and more dense than the RT sponge. They are very soft, as well. They feel more rough when bouncing on the skin, but I would attribute that to the greater density. The classic Beauty Blender has a more luxurious texture and more porosity, but is gentler during application. Love it!

I'm honestly really stinking happy with my little sponges. They double in size as soon as you get them damp but they don't soak up like any of my foundation so nothing goes to waste. It applies my makeup smoothly and works just as well as a beauty blender but for a fraction of the price. Totally worth it. You can see that it does stay a larger size when it's dry after it's been used vs the blue one I haven't used yet.
Shipping & Returns

Shipping is free WORLDWIDE on most items with 30 days return policy
Share
View full details
Free Shipping

We ship free to over 200 countries & regions.

Hassle-Free Exchanges

Hassle-Free Exchanges with out 30 day refund policy