Regular price
$0.00 USD
Sale price
$20.99 USD
Unit price
per
Sale
Sold out
The ultimate make-up set
Great for any make-up lover, this is just what you need for flawless and trouble-free makeup application. Complete with brushes of different shapes and sizes for various make-up related tasks, this set is everything you need and more! Our fantastic brushes will do the job perfectly no matter what look you're going for.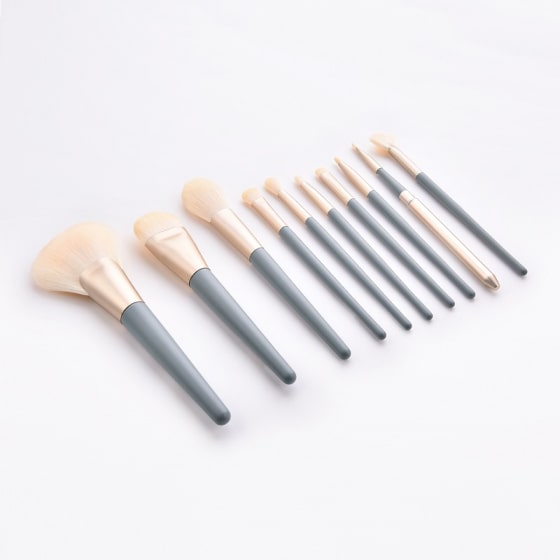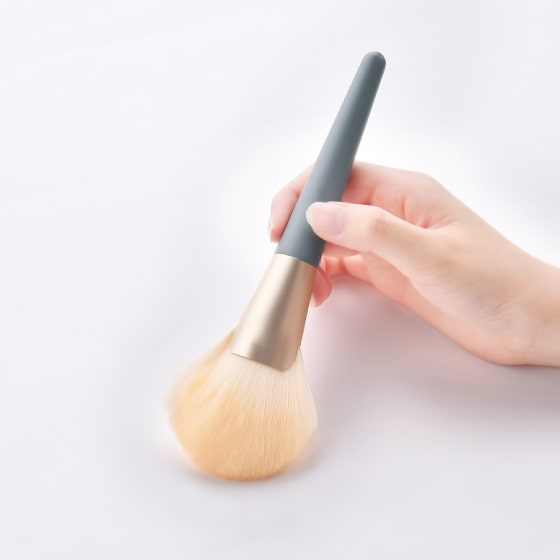 10 pcs brush set details
Materials and construction
Material: synthetic hair (brush), wood, aluminium (handle). Color: grey & gold. Size (package): 20*14*1.8 cm. Weight: 120g. Attached to the handle firmly, no shedding or fraying.
100% safe
Clean and sanitary, our cute brushes are made to last. We care about our customers and never use toxic materials. No lead, no toxic paints, no risks for your health!
Eco-friendly and cruelty-free
All the brushes are crafted from quality materials that can be recycled. Made from synthetic hair, which means no animals were harmed.
Brush up your look
This comprehensive brush set has everything you need for the most intricate make-up styles. Comes with 10 different brushes that will help you put on any make-up with zero effort.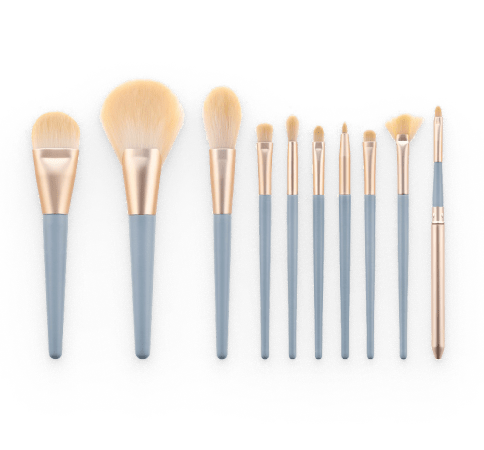 Pro brush care tips
Wash your brushes in lukewarm water at least once a week to prevent product and bacteria build-up. Use brush cleaning silicon pads after every use to get rid of excess product. Store and transport your brushes carefully in a cosmetic bag to avoid breakage, deformation or bristle damage.
Some brushes are great. Some are quite coarse and rough.

Great brushes. Beautiful.

They are adorable and of great quality!

Got them as a gift for my sister, she was amazed!

Beautiful set of brushes, but not enough for salon quality! However they do the job and I'd recommend it!

Love these. Quality is on point. I usually use morphe brushes and these are just as good.

Up over time but such a great selection of brushes especially for the price.

I bought these for my daughter for Christmas and she's obsessed. Can't say how they hold.

I'm happy I found the brushes. They look beautiful! The combination of material and color are so great! I haven't used it yet but I can tell it's a good quality.

It's a great value. Some of the brushes are not so soft and I wish there were more tapered blending brushes for eyeshadow but overall, they do the job.

Love these brushes but have had some issues with shedding after a few months of use. I take really good care of my brushes so I am just copping it up to a couple of loosely bound ones. I would recommend it for someone who needs a good set to have around.

Absolutely love these brushes. They are so soft and beautiful. The eye brushes are fantastic. And what you pay for them is insane because you would think they would cost as much as the higher end brush sets. I'm gonna be ordering more sets as gifts for my friends. These are so worth it and very inexpensive. I'm obsessed with this supplier.

By far the best value and quality of brushes out there. Definitely morphs dupes! This is the third full set I've purchased from this supplier and I'm completely obsessed. Applies and blends well. I clean the brushes regularly and have not seen any hair fallout or the brush head coming off the brush handles. Overall I am very happy with my purchase and recommend these brushes to everyone.

I got these lovely brushes. They're stunning and beautiful and would like to reorder my favorite brushes from this set. There's like 10 brushes that I gravitate to. I would like to get 2 more of each. But there's no way to customize a set. No shedding, try to speak of. The density of the various brushes are on point for what their intended use is. Real makeup artists know these brushes are legit and super affordable.

Easily would buy these again and again. I love the quality and price it is hard to beat. I have brushes from different famous brands and I must say these are hands down my favorite overall set of brushes. Plus I have to say they are great for beginners and professionals. I have used mine over 20 times and washed twice and I can say they have collectively only lost 5 hairs. The range of brushes is also superb and with that I have used every single brush with ease. Highly recommended.
Shipping & Returns

Shipping is free WORLDWIDE on most items with 30 days return policy
Share
View full details
Free Shipping

We ship free to over 200 countries & regions.

Hassle-Free Exchanges

Hassle-Free Exchanges with out 30 day refund policy