Regular price
$0.00 USD
Sale price
$19.99 USD
Unit price
per
Sale
Sold out
Deep goodness in a flash
Simplify (and mobilize) your skincare game with the Moira Hemp Seed Aloe Vera Serum Mist. Moisturise and calm skin with this fast-absorbing hydrator.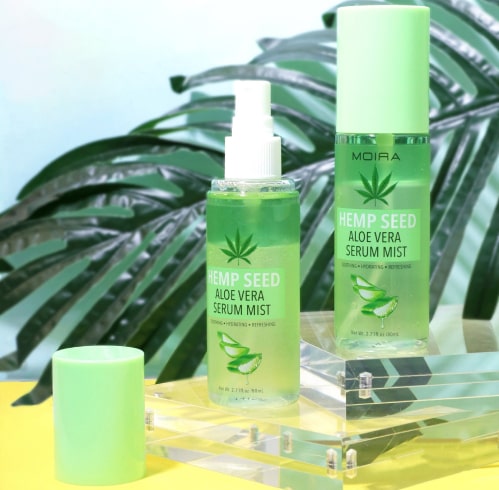 (Just spritz it on)
Calming, hydrating help
Irritation + redness, be gone
Aloe vera, cannabis sativa hemp seed oil, and green tea come together to nix discomfort and irritation for a calmer visage.
Spray & pat
Yep, it's that easy. No dropper or anything -- just spray onto your skin and pat in to absorb.
Great for travel
Our spray bottle makes it easy to get the TLC your skin needs whether at the beach, camping up in the mountains, or road-tripping to the desert.
Calm + collected (24/7)
Use our spray serum in the AM and PM for smooth, soothed skin.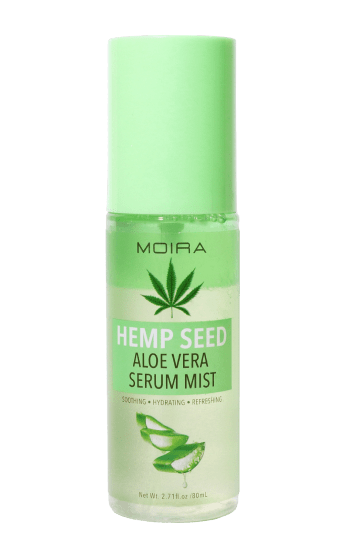 Become your best self
Inspired by the pursuit for flawless skin and makeup, Moira helps incorporate simple beauty into everyday life so anyone can be confident with their unique features and style. Be you -- just better.
About Moira Cosmetics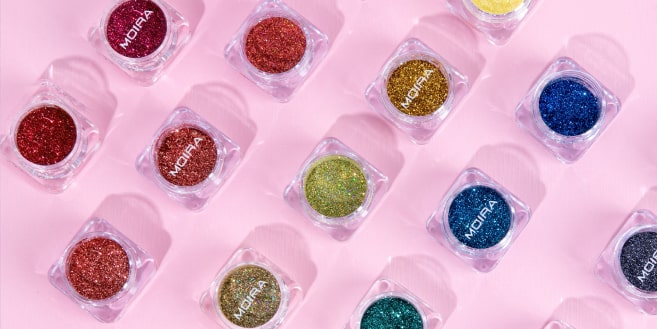 MOIRA represents the always-evolving woman. We offer more than beauty products; we provide unique tools for driving confidence, enabling women to awaken the inner beauty that already exists within. Contemporary, innovative, products offer exceptional quality and deliver professional results while still emphasizing simplicity. Our exquisite formulas are designed with all beauty needs in mind, making them the perfect one-and-done tools.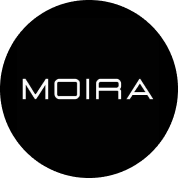 Designed In
Los Angeles, California
I use this to make face cream and also on my eyelids to keep my eye makeup in place. It works well and it's good stuff.

Love this Aloe gel. It is clean, light, and extremely effective for moisturizing, sunburn relief and burn relief. Quality is excellent. This is the second bottle and it is a staple in our house.

First tried just a little bit from a friends house and in just a night i woke up looking far better! So I had to get a bottle of this myself. It doesn't smell and is very light on the skin. I recommend it

This is great stuff for burns or moisturizing, can be used in a multitude of ways.. remember to refrigerate after opening to keep it longer. Doesn't have much of a scent, which I think is a good thing.

I used this over the summer after getting some sunburns. It blends right into the skin and does not leave a sticky residue like the drugstore brands I had previously tried. I found it very soothing and it really helped my skin after getting sunburns.

Love this product! I use it on my feet and any dry areas on my skin, cuts, etc. Purest form of Aloe I was able to find. Shopped locally here in a big city with tons of health food stores and no one carried aloe this pure. This has been rated as one of the best.

I love this stuff. My husband and I use it on a daily basis and ordered our 2nd bottle not to long ago. It's odorless and not sticky. It glides right on and helps with all sorts of things. We use it as a lotion, on our face, my husband has eczema and it helps with that & his back breaks out pretty bad, so he uses this on his back every night, which has improved the break outs by 85%. I will continue ordering.

I just used this for the first time after shaving my legs, and my skin has never felt so smooth and amazing. Because I have sensitive skin, it often gets red, dry, and slightly scaly right after shaving. But this time, I applied this gel immediately to my shower and my legs felt better than they have in a long time! I may even try shaving my more sensitive areas, (where I normally don't shave because of my skin's reaction) and use this gel there. Highly recommend!

Excellent for irritated skin, especially after shaving. Aloe Vera is a must have for skin irritations and is a good moisturizer. Using it alone is good, but I like moisturizers that contain aloe vera and other organic ingredients. But this is pure aloe vera and fantastic for sunburn, irritation, and so many other skin problems. You can use it along with your favorite moisturizer as an added bonus but using it alone is recommended for a temporary skin problem. May be good for acne and acne scars. You can't go wrong with this particular product.
Shipping & Returns

Shipping is free WORLDWIDE on most items with 30 days return policy
Share
View full details
Free Shipping

We ship free to over 200 countries & regions.

Hassle-Free Exchanges

Hassle-Free Exchanges with out 30 day refund policy