Regular price
$0.00 USD
Sale price
$12.99 USD
Unit price
per
Sale
Sold out
Sleep Comes Easy™ Mineral Bath Salt
Be kind to yourself and your skin with our all-natural bath salt!
We all need a little help getting to sleep. This calming and sleep-inspiring mineral bath is made with essential oils traditionally known for their ability to soothe the body into a sleep state. Inhale the scent and initiate the relaxation process. Breathe deeply and have sweet dreams!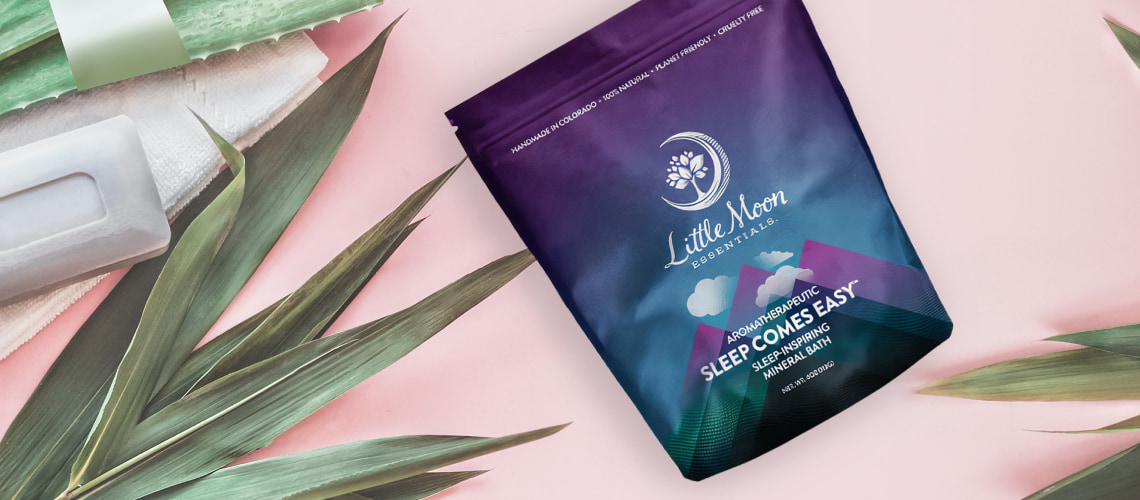 Sleep Comes Easy™: top features
Transform your bath into a calming spa-like experience
100% natural ingredients
Epsom salt, American mineral salt and sea salt, lavender oil, frankincense oil, lemon oil, Roman chamomile oil, bergamot oil, palmarosa oil, vetiver oil, coriander oil.
Made in the USA
Handmade with care in Steamboat Springs, Colorado without the use of machinery, because conservation and environmental needs are our top priority.
Soothing soak
Our Mineral Bath Salt doesn't just smell heavenly - it also works to restore and recharge, inside and out! Suitable for men and women who crave a sound night's sleep, the blend of oils will inspire relaxation and send you off to dreamland.
Vegan and chemical-free
Our Sleep Comes Easy™ Mineral Bath Salt is proudly vegan and cruelty-free. Made with natural ingredients, the formulas are also free of chemicals, preservatives, and parabens.
Details and use instructions
The package holds 4oz of our Mineral Bath Salt. Item's weight is 0.25 lb. Detox by adding a generous handful AFTER entering a warm bath. Swirl by hand to disperse. Enjoy the aromatherapeutic benefits while soaking for 15-20 minutes. Shower or rinse off. Let this Mineral Bath Salt help your body get rid of harmful toxins and revitalize your soul.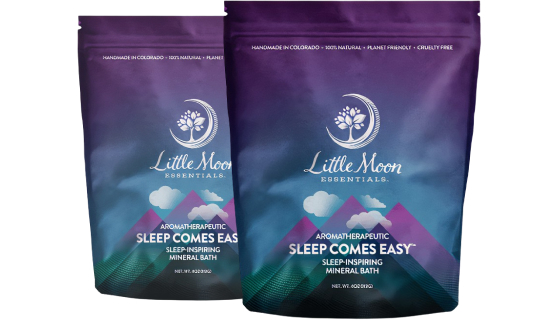 About Little Moon Essentials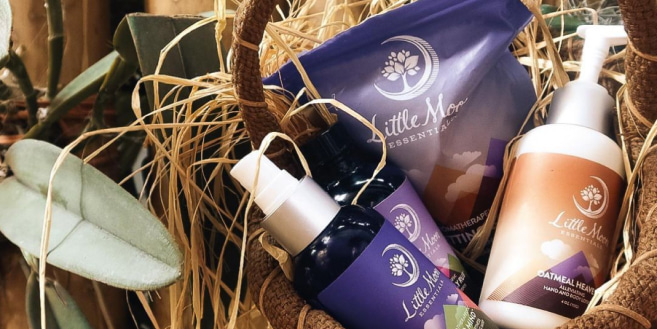 Little Moon Essentials is a bath and body care brand that is devoted to providing high-quality, natural remedies for the body, mind, and soul through aromatherapy. We pride ourselves in our handcrafted process creating formulas with carefully sourced ingredients while using earth-friendly practices. All Little Moon Essentials products are cruelty-free, planet-friendly, and hand made by our team in the USA. Our mission is to provide natural remedies that will improve your physical and emotional well-being, so you can feel your best every day.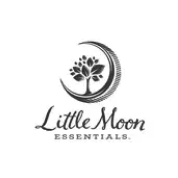 Designed In
Dania Beach, Florida
This product really helps my feet and toes when I use it in a foot soak or when I use it in my whirlpool tub. The smell is nice but not too strong. When I take a shower, I put some in a plastic basin and stand in it while I shower. The product refreshes my shower when I pour it out.

My husband has rheumatoid arthritis. Very little helps when he is having a flare up, but I got this product in hopes that I could persuade him to try it. He used it this evening and reports that it did seem to help with some of his joint pain. I've also used this for post-workout soreness, and it did seem to help a little with that, too.

Smells incredible, very calming. Arrived in great condition except that as soon as I removed the tamper-proof seal, I discovered that I received a faulty bag with the zipper already broken which is definitely a bummer. I definitely plan to re-order when I run out of this one, hopefully this defective packaging is an isolated incident because it's otherwise perfect. Thanks, Little Moon Essentials! 😊

I love this bath salt! It smells so minty and bright.. Definitely woke me up after spending all day in a house with 9 dogs and 13 people. My muscles felt better too and it didn't irritate my sensitive skin. I see people complaining about the size but like... It literally says 4oz so idk. I ordered the small size to see if I'd like it and will be ordering the bigger size now that I know I do.

Smells amazing and worked well. I used this for the COVID-19 stay at home Mother's Day. Gave my wife a pedicure and this worked really well in the hot water for her feet. Smelt amazing and left the skin smooth.

I am in looooooooove! I'm a nightly bath taker and a devout Epsom salt user. I've really only ever found scent neutral or perfumed blends that are just way too floral for me. Give me a manly, woodsy, natural scent any day. This blend of coriander, vetiver, lemon, and levander is lovely. Not too masculine. Not too medicinal. It's perfect. Though a little pricier than I'd usually like to spend, I really like that they are all natural ingredients, planet friendly, and cruelty free. You get what you pay for and in this case, you're getting quality. Lastly, I love that they sell a small bag, in addition to bigger sizes. Unsure about a scent? Get the 113 gram bag! That's enough for two or three baths.
Shipping & Returns

Shipping is free WORLDWIDE on most items with 30 days return policy
Share
View full details
Free Shipping

We ship free to over 200 countries & regions.

Hassle-Free Exchanges

Hassle-Free Exchanges with out 30 day refund policy