Regular price
$0.00 USD
Sale price
$15.99 USD
Unit price
per
Sale
Sold out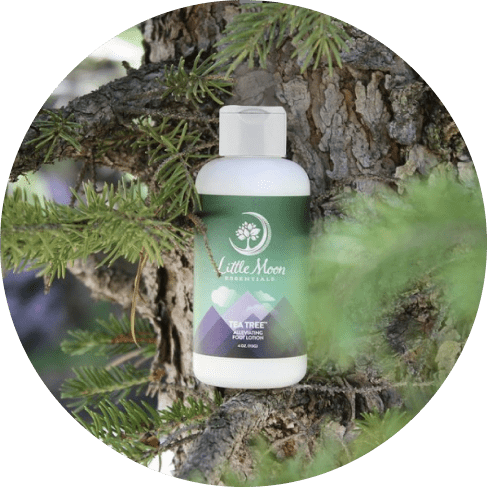 Step into your comfort zone
Alleviating foot lotion
Tea Tree foot lotion is the perfect remedy for tired, blistered, and irritated feet. Tea tree oil works to cleanse and heal the affected area, making this a great remedy for athlete's feet. Keep your feet worry-free!
Tea tree lotion instructions and details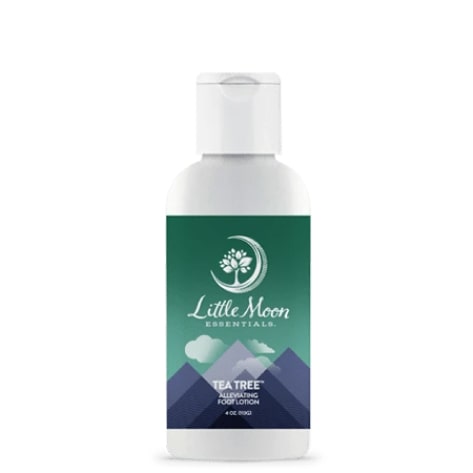 How to use the lotion:
• Generously apply to dry or damp skin. • Apply liberally as often as necessary to help soothe and moisturize skin.
The benefits of this lotion
• Cleansing aromatherapeutic experience. • Refreshing and purifying. • Protects your feet and creates an uplifting feeling for the whole day
Want to take better care of your feet?
This foot lotion allows you to do so! With all-natural ingredients like peru balsam, tea tree, and vetiver, your feet will stay protected and taken care of through the whole day. Tea tree oil is highly prized for its ability to cleanse and moisturize your skin. So, with this lotion, you can be sure that your feet will stay fresh and healthy.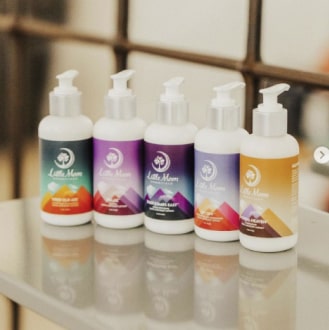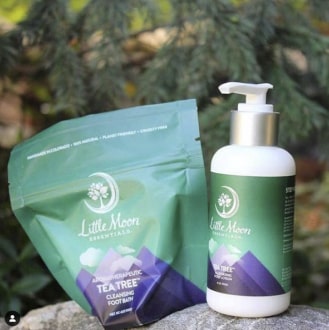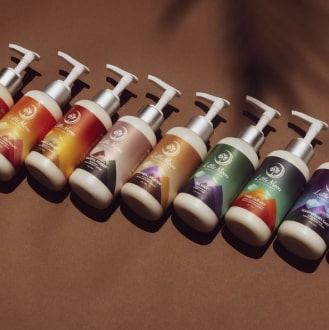 About Moon Essentials
Little Moon Essentials is a bath and body care brand that is devoted to providing high-quality, natural remedies for the body, mind, and soul through aromatherapy. We pride ourselves in our handcrafted process creating formulas with carefully sourced ingredients while using earth-friendly practices. All Little Moon Essentials products are cruelty-free, planet-friendly, and hand made by our team in the USA. Our mission is to provide natural remedies that will improve your physical and emotional well-being, so you can feel your best every day.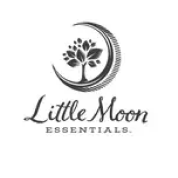 Designed In
Dania Beach, Florida
Amazing Lotion! Works wonderfully.

As described, good effect, lovely smell, big size. Recommend it!

Everything about this product is amazing, but I hope someday this lotion will have a small size bottle to keep in my handbag.

Love it! Lotion helped me with my problem foot skin. Thank u soooo much!

This lotion has done a great job on my feet, especially my heels. Those were rough and ragged, but are getting smoother with every use. I also had some callus areas on my big toe and the ball of my foot, and that is getting better, too!

This is an excellent lotion for healing, repairing cracked or very dry heels. I have always dealt with very dry skin on my feet and I was a long time user of this lotion (this is the only lotion I have found that helps keep my feet smooth). Highly recommend it!

This cream might be for feet but I use it on my elbows, knees, and some dry, rough spots. As one lady mentioned that suddenly you notice your skin drying out… As I entered menopause, I noticed my body was considerately drier. This lotion works perfectly, it helped me to solve all my problems with dry skin.

After having 12 surgeries and 2 months in an external fixator device, I have considerable nerve damage. When my foot is cramping and the nerve endings are firing- Tea Tree Foot Lotion provides relief. The scent is very strong and may not be for everyone. But I'm more interested in pain relief than odor. Definitely recommend it!
Shipping & Returns

Shipping is free WORLDWIDE on most items with 30 days return policy
Share
View full details
Free Shipping

We ship free to over 200 countries & regions.

Hassle-Free Exchanges

Hassle-Free Exchanges with out 30 day refund policy