Regular price
$0.00 USD
Sale price
$24.99 USD
Unit price
per
Sale
Sold out
The hold you need
(For the style you want)
Slick back your hair and tame wild side hairs and fly-aways with our Zeus Firm-Hold Verbena Lime Water-Based Pomade for a classic look. Our all-natural formulation ensures you get the power of nature's ingredients -- and none of the bad like petrolatum or mineral oil. Craft a polished, suave look today.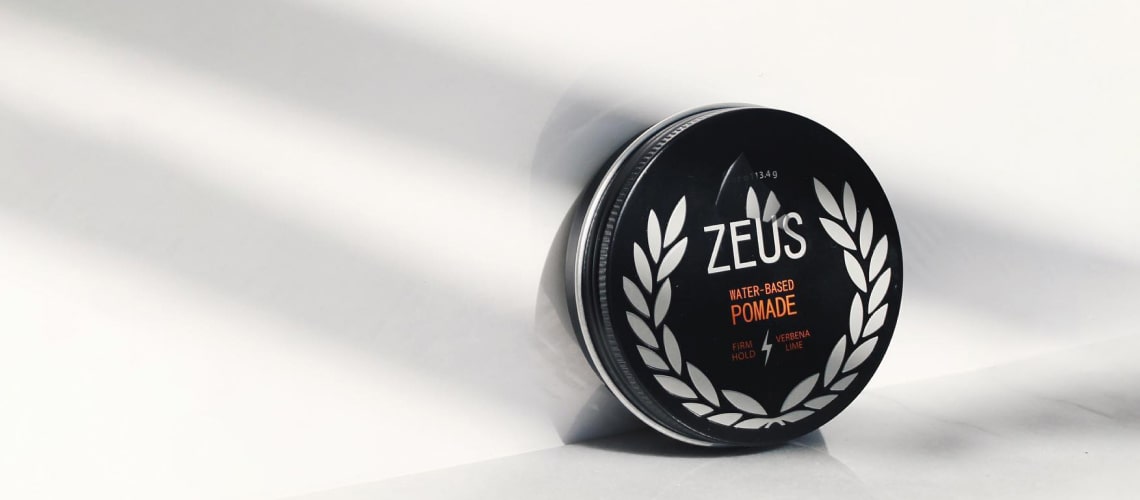 Work it (and re-work it again)
Our pomade is super flexible
Nature's tough fighters
Jojoba wax, aloe vera, and keratin protein create a styling product that delivers hold while nourishing your strands for stronger, better hair.
None of the bad stuff
Kiss parabens and pore-clogging mineral oil goodbye. Plus, our pomade is made vegan-friendly.
A little goes a long way
With just a nickel-size dollop, run through your hair or hold down strays and use a hairspray to set your look if desired.
Easy to wash out
Tired of that rubbery feel left by traditional pomades that doesn't wash out with your shampoo? Our Zeus formula washes right out thanks to its natural ingredients and H2O base.
Inspired by effortless style
Founded in 2013, Zeus is a Southern-California-based men's lifestyle brand for grooming that uses ingredients that are as natural and organic as possible -- so every guy can feel refreshed (and not burdened). From styling to cleaning and shaving, Zeus has it all.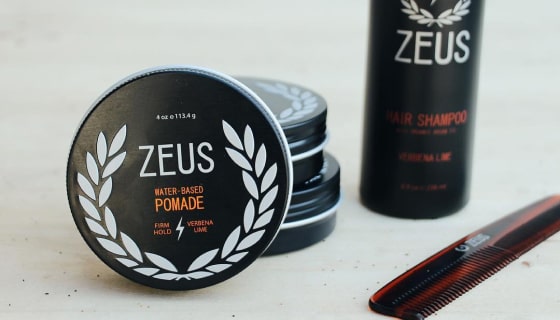 About Zeus Beard
In 2013, we started Zeus humbly with a beard oil, a beard brush, and a mission: create high-quality products for beardsmen that work. We are inspired by the outdoor lifestyle and surf culture, so our products are built to keep your beard looking good no matter where your adventures take you. We formulate our beard care products with natural ingredients, incorporating organic and local ingredients whenever possible. Committed to our environment as well as the safety of our bearded brotherhood, we never test on animals and our products are paraben-free and sulfate-free. Each product is put through extensive testing by our beard community. In addition to providing stellar grooming tools for beardsmen, we have introduced products designed to deliver effortless style, whether you have a beard or not, because we're here to help all guys look fresh. From pomades to dopp bags, we've got you covered.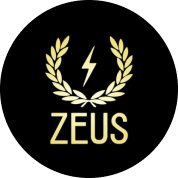 Designed In
Costa Mesa, California
I've tried 4 other brands and this is by far the best. Holds great, smells great (wife approved) and the size is amazing for the price.

Just have to be careful with the lid. Never force it closed, gently turn it and it will be great. Works all day in -30°f winter 100°f summer. Easy, and smells great. Oh, and a pliers to the edge of the jar and lift the lip of the lid up works great if it does get stuck.

The hair product has great hold. It's easy to apply. Leaves no residue. I see no negative in the product. Even the tin it comes in is first class. If you don't know about Zeus, then look them up....fast

Great pomade at a reasonable price. Has strong hold for a pomade. Nice shine. Scent is fresh but not overpowering.

It says it's for men but, as a 60 yr old woman, I LOVE Zeus. No alcohol in this product. Holds my very fine hair all day and makes it look shiny and healthy. It is not sticky and you barely have to wash it off your hands after putting it in your hair. I brought it to my hairdresser and she is now buying it for her salon. Smells clean!!

I've spent the last year and a half searching for the perfect pomade. Zeus is it. It is really easy to apply and style (best done when my hair is slightly damp - towel dried after a shower). Unlike other pomaded that harden and make my hair crunchy, the texture of my hair is retained while having an incredibly strong hold. 10/10 would recommend.

This stuff is amazing. My husband has shoulder length, full hair and it gets in his face with every other product. He works construction and has to wear a hardhat and usually an hour into his shift his hair is bothering him. After I bought him Zeus pomade it is no longer a problem. He uses a small amount on his wet hair and it dries and doesn't move all day with a hardhat which is just amazing. He was so skeptical to try a new product, especially one that sounded like a yuppy product "pomade" did not sound like what a tough bearded long hair construction worker wears. Now he believes Real Men Wear Pomade. I have even used it on my 4th and 5th grade boys hard to take cowlicks and it actually holds until they wash it out.

Love the smell of this product. Wish it had a bit more hold but for shorter hair it works ok.

... it just didn't work for me. First, the good. Pleasant smell. Price is right and a large tin. It has a lot of ingredients that are good for your hair and few that are not. It has a fairly firm hold but just not enough for me. I've got strange, thick, wavy hair. This leaves it 'soft' with a nice shine, not too much, but just not enough 'hold' for me.
Shipping & Returns

Shipping is free WORLDWIDE on most items with 30 days return policy
Share
View full details
Free Shipping

We ship free to over 200 countries & regions.

Hassle-Free Exchanges

Hassle-Free Exchanges with out 30 day refund policy